Flexible space for a memorable event.
For conference facility information,
contact Ron Skibinski at 312-875-0854.
Looking for a great space for your next meeting or business gathering? Look no further than Willis Tower. The Conference Center offers an upscale conference facility consisting of five meeting rooms that provide a distraction-free meeting environment and state-of-the-art technology, including audio/visual equipment and Internet connectivity. It can accommodate groups as large as 400 or as small as 12 and is flexible enough to suit every need for your next meeting or gathering. Our large reception area is perfect for after-meeting gatherings and can be combined with VIP visits to the world famous Skydeck and Ledge. Make your next meeting an unforgettable event by choosing an unforgettable location at Willis Tower.
Click on the links below to see additional information:
All Wacker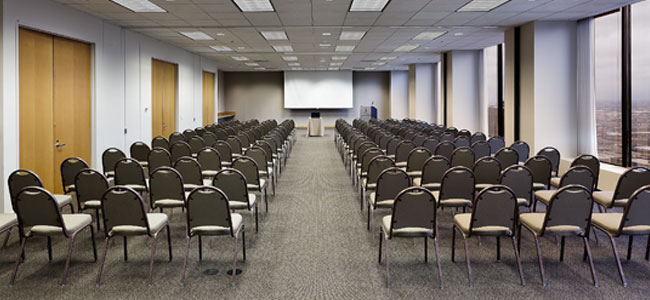 With expansive views this inviting room is well suited for medium to larger gatherings. The room can be divided into smaller rooms if needed that will allow for varying layout and seating arrangements. The Wacker Rooms are a perfect choice to host your next sales presentation or large meeting.
Dimensions26 x 72
Max Seating210
Room Configuration
Conference
Classroom
Banquet
Theatre
Franklin Boardroom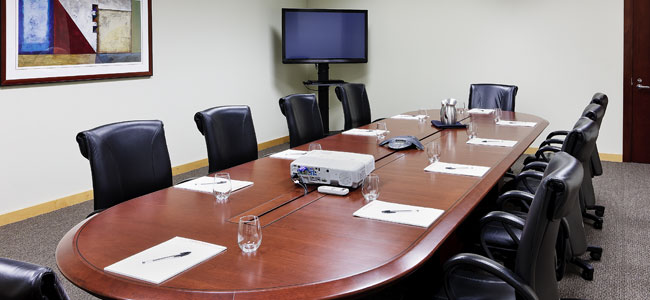 3rd Floor Auditorium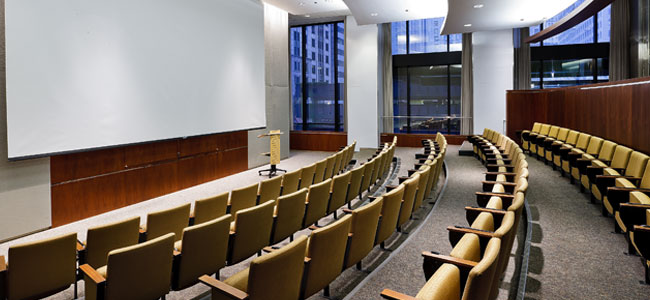 This beautifully designed tiered auditorium is perfect for your next meeting or training for up to 75 theater style seating. The extra large screen will make your presentations larger than life accompanied by a small boardroom for executive breakout sessions.
Dimensions42 x 25
Max Seating75
Room Configuration
99th Floor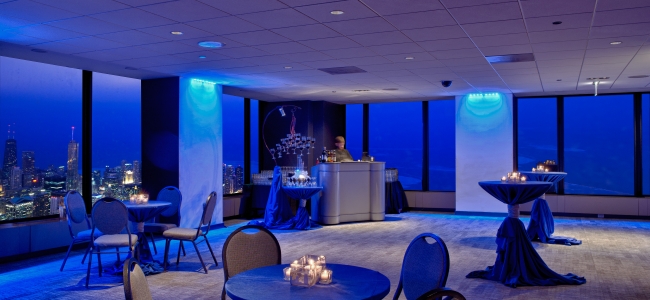 With spectacular 360-degree views of Chicago and up to four states, Willis Tower's 99th Floor offers an awe-inspiring space for a wide range of special events including cocktail parties, meetings and wedding receptions. The 99th Floor is approximately 9,500 square feet and can accommodate between 50 and 300 seated guests and 400 unseated guests. Click here to view the virtual tour.
Please contact us at sales@theskydeck.com or visit theskydeck.com/private-events for additional information.
Dimensions73 x 148
Max Seating400
Room Configuration
Conference
Classroom
Banquet
Theatre
Jackson SW Room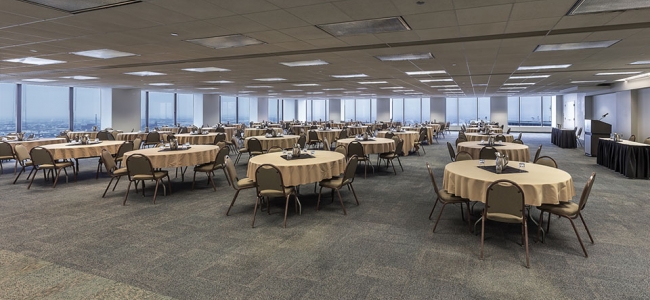 36 West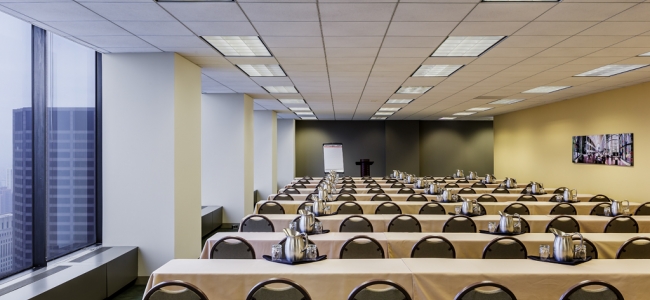 This room with a panoramic west view is ideally suited for medium sized classroom training sessions or lunch and learn meetings. It offers an adjacent food service area.
Dimensions24 x 106
Max Seating210
Room Configuration
Conference
Classroom
Banquet
Theatre
36 South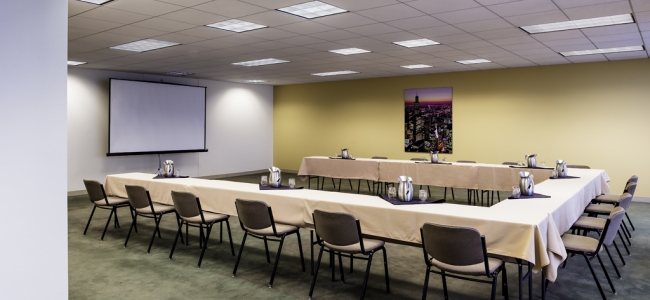 A versatile medium sized meeting room which can be configured in theater, classroom or conference style seating arrangements. It includes a private breakout room and ample space for a refreshment serving station.
Dimensions35 x 49
Max Seating75
Room Configuration
Conference
Classroom
Banquet
Theatre
Please fill out this brief questionnaire.